James E. West Fellowship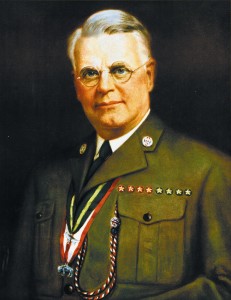 The James E. West Fellowship Award is a national recognition for individuals who contribute $1,000 or more in cash or securities to their local council endowment fund. This contribution is in addition to, and does not diminish or replace, the donor's annual gift to the Council's Friends of Scouting Campaign. Organizations or individuals may contribute an award in honor of someone. The award is presented with a certificate, a lapel pin, and a square knot for uniform wear.
The James E. West Award application can be downloaded here.
Thank you to Tidewater Council's James E. West donors:
*Lois C. Anoia
*Peter J. Anoia
Philip M. Armstrong III
Lyne W. Aslett
Norman Duane Aurland Jr.
Jack Parker Barnes
David E. Beedie
*Arthur F. Beeler Sr.
Ruth Wood Betts
Howard Stanley Bialas Jr.
Adam Billet
Thomas C. Brown
John Burkhardt Jr.
Glen J. Carter
*Roy Charles
Mr. & Mrs. Dennis Courtney
Luther V. Creel
Georg William Dahl
*David S. Davies
Clark Alan Davis
Kevin W. Deany
George William Detterman Jr.
*Hugh L. Dougherty Jr.
Hayden Instone Dubay
*Daniel W. Duncan
Virgil Thomas Faulkenberry
Anthony Fisher
Donald R. Fisher Jr.
Stewart T. Forster
Douglas T. Frydenlund
James H. Gibbs
Wesley Arthur Gibson
Lynn Susan Gibson
Ian Turner Gibson
Robert Jay Gies

*Charles L. Glanville
Dennis Craig Grabeel
Francis David Gray
*Claudius Guynn
Clarence M. Harrison
Fred Hazelwood IV
Dorcas T. Helfant-Browning
James Donald Hereford
*Norman B. Hodges Jr.
*H. C. Hoy
Frances V. Hunt
*Francis O. Jackson
Jeffrey D. Jacobson
John H. Jeanguenat
Cynthia M. Jeanguenat
*Marvin E. Kammeter
*O. Frank Kattwinkel
Jonathan Joseph Kilmer
Justin David Kilmer
Andrea M. Kilmer
Ronald Lee Kilmer
*Arther Jerome Lilienfeld
Gene Loving
Charles E. Mann
John Matroni
*Burton James Matteson III
Byron Kim McPherson
Chase A. Melius
Michael Lee Meyer
Timothy Scott Miller
Kevin E. Mooney
*William F. Moore Jr.
*Patricia Ann Myers Vaughan
Robert C. Nusbaum
*William C. Owen
John Palomares Jr.
Wesley Michael Parker
McGlemre Powell Peters
Robert C. Poyner III
Larry Proctor
Paul Frederick Reins
James Revell
Richard C. Roten
Mark Oliver Sawyer
John A. Scanelli
James Kevin Shannon
Katherine A. Shannon
James C. Shannon
Donna Pauline Shannon
Richard R. Shelly
Stanley D. Shelton
William Wescott Sherman
*Donald William "Si" Simons
*Phillip T. Smith Sr.
Dennis L. Stewart
William Stine
*William A. Thompson Jr.
Donald Thrush
*J. T. Timmons
Lucy J. Tucker
William T. Tucker
*Emma McClure Vaughan
*Hugh Livius Vaughan
*Gene C. Warber
J.W. Washington
Kent J. "Curly" Weber
William W. Weissner
*Benjamin F. Whitten
Brian Patrick Winfield Sr.
*Kermit C. Wood
Daniel N. Wood
Carter N. Wright
Channing Moore Zucker

* Indicates deceased