Silver Beaver Nominations
The Silver Beaver is a council level distinguished service award of the Boy Scouts of America. Recipients of this award are registered Scouters who have made an impact on the lives of youth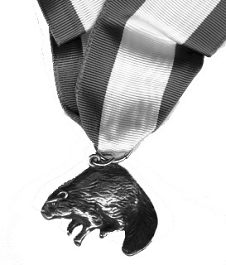 through service given to the council.  That service may be at any level, from unit volunteers to council board members.  Tenure is not a qualifier for the Silver Beaver.
Tidewater Council is seeking nominations of those individuals who are making the difference in the lives of youth. Please complete a  Silver Beaver Nomination Form on an individual you feel should be duly recognized.
Completed forms are to be submitted to the Silver Beaver Award Committee, Tidewater Council, 1032 Heatherwood Dr, Virginia Beach, VA 23455 by Saturday, February 11, 2017.