Princess Anne District
Princess Anne district serves every Virginia Beach community south of Interstate 264 and Knotts Island, NC.
Standing Meetings
| | | | | |
| --- | --- | --- | --- | --- |
| Commissioner Meeting | 1st Tuesday | 6:30 PM | St Andrew's UMC, 717 Tuscon Rd |  Chad Wacker |
| Committee Meeting | 1st Tuesday | 7:30 PM | St Andrew's UMC, 717 Tuscon Rd | Tom Williams |
| Cub Scout Roundtable | 2nd Tuesday | 7:00 PM | LDS Church, 4784 Princess Anne Rd | Rick McIlrath |
| Boy Scout Roundtable | 2nd Tuesday | 7:00 PM | LDS Church, 4784 Princess Anne Rd | |
District News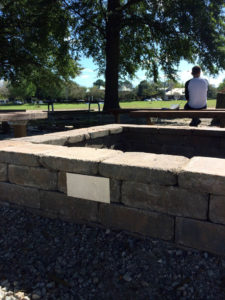 Celebrate Unit Leaders in Princess Anne
The Princess Anne Leader Recognition Dinner is March 4, at St. John the Apostle School.  Doors open at 6:30 PM for the 7:00 PM dinner.  The three course dinner is set at a very attractive $15.00 through February 24.  From February 25 – March 1, the price is $20.00 per person.
In addition to a fine dinner and fellowship with other Scouters, the selection committee carefully reviewed every nomination received and is prepared to present recognition to leaders from units from all over the district.  From Cub Scouters to district leadership, the accolades for a job well done will be shared.
All adults from all units, as well as district leadership, are invited.  Registration can be done on Tentaroo or at the Scout Shop.  Information on how to accomplish both are on the Princess Anne District Dinner Flyer.
Family Friends of Scouting
The 2017 campaign is underway, with a goal of having meaningful presentations for 100% of the Princess Anne units.  To help people understand what Friends of Scouting is, and why it makes a difference –
Annual fees go straight to the national organization.  That includes registration , insurance and Boy's Life magazine.  Tidewater Council retains none of those funds
No local operating costs are paid by the National Council
There are no government funds provided to operate Boy Scout Councils
United Way is a community partner, providing approximately 6.5% of the total budget
Scouting families and the community make the difference for thousands of young people when supporting the council with a Friends of Scouting contribution
With your support, Tidewater Council can maintain the Council Service Center, the Scout Shop, Pipsico Scout Reservation and provide staff to assist with the needs of every unit, and every family trying to join Scouts.
Tidewater Council is a 501(c)3 designated non-profit organization.  All gifts are tax deductible to the extent allowed by law.
Contact District Chairman, Tom Williams, to help or to schedule a presentation.  If you cannot reach Tom, send the information to dana.mott@scouting.org or call our executive, Dana Mott at 757 773-8389.
Princess Anne District Annual Report 2016
Princess Anne District is pleased to have wrapped up another successful year of Scouting in 2016.  Among the notable activities and accomplishments in our District this past year are the following:
In March, Princess Anne District hosted its annual Awards Dinner to recognize many of our superlative adult leaders and Scouters who willingly gave their time and skills to ensure a successful Scouting program for our youth.  The event was hosted at St. John the Apostle Catholic School in Virginia Beach.  The cook crew was led by Mr. Rick Mcilrath and Mr. Dave Berger and the guest speakers were Tidewater Council Executive Mr. Bill Deany and Tidewater Council President Mr. Bob Liberman.   Over 100 adults and 15 Scouts from the district were in attendance.  Twenty seven Scouters were formally recognized for their roles in Scouting, including presentation of three District Awards of Merit to Mr. Dave Berger, Mr. David Crissman and Mr. Jon McGlothian.
Also in March, Princess Anne District held its annual Pinewood Derby.  Mr. Mark Davies took the lead in planning and conducting the derby that was hosted by the LDS Virginia Beach Stake at their Church on Bonney Road.  The event was very well attended by District Cubs and their families.  Winners later competed in the Tidewater Council Pinewood Derby in April.
On Mother's Day weekend in May, Princess Anne District hosted a Spring Camporee at Camp Pendleton in Virginia Beach.  Ably led by Mr. Chris Trapp and his wife Mrs. Linda Trapp, the event featured a Scout Chef outdoor cooking skills competition for which entries were judged and prizes awarded in several categories.
In June Princess Anne District hosted a successful week-long Cub Scout Day Camp that was well attended and enjoyed by our younger Cubs; the event was planned and led by Mrs. Jeanne Blair.
In late September Princess Anne District hosted a fun and successful Webeloree planned and led by Mr. David Likens with assistance from Mr. Tyler Roberts.  The event was well attended and very well received by Webelos leaders, the Cubs, and their families.  Of particular note, it was the first Webeloree conducted in Princess Anne District in several years.
In November, the LDS Church Virginia Beach Stake hosted a Merit Badge University for Boy Scouts in the District at their Church on Princess Anne Road.   The event was planned and led by Mr. Karl Williams and Mr. Matthew Bradt, and supported by the District Merit Badge Coordinator, Mr. David Blauvelt, and counselors from throughout the District.  Over 20 Merit Badge courses were offered at this event.
In 2016 Princess Anne District Scouts participated in all three Order of the Arrow Ordeal weekends in March, June, and August; 53 Scouts from Princess Anne District were inducted into the OA.  Additionally, in 2016 13 Princess Anne Chapter Scouts became Brotherhood members of the OA and 3 became Vigil Honor members.  Princess Anne Chapter OA members provided dozens of man-hours of service to the District by assisting with Cub Scout Arrow of Light ceremonies for 43 Cubs and 35 new Boy Scouts crossing over into their Troops.  Two Princess Anne District Scouts served on the 2016 Lodge Executive Committee (LEC) and at the October Fall OA Fellowship, 3 of our Scouts were elected as Vice Chiefs on the 2017 LEC.
In 2016 Princess Anne District's Advancement Chairman, Mr. Paul Peter, approved Eagle projects for over 60 Life Scouts/Eagle Candidates.   Also in 2016, 46 Princess Anne Scouts completed all requirements and were advanced to the rank of Eagle.
In 2016 423 Boy Scouts in Princess Anne District advanced in rank (excluding "Scout" rank), including the 46 Eagles mentioned above.  Additionally, 2,567 merit badges and twelve Eagle Palms were awarded.  Over 730 Cub Scouts also advanced in rank. Five district Packs actively participated in the Lions Pilot program in 2016 and 25 new Lion Cubs joined as a result.   Princess Anne District Scouts actively supported a myriad of other Council sponsored events in 2016 including (but not limited to), summer camp, winter camp, high adventure camp, Cub Family camp, Freezoree, Zomboree, Pumpkin Chunkin', Guns and Grilling, Cardboard Boat Float, Nauticus Day, NYLT, Beaver weekends and others.
In summary, the over 60 Cub Scout, Boy Scout, Explorer, and Venturing units in the Princess Anne District of Tidewater Council continued to maintain a robust program of exciting activities for our youth in 2016.  We take pride in the many outstanding contributions our Scouts have made, and continue to make, to our community, our state, and our nation.
Recruiting is a Year-Round Event
Every pack or troop has opportunities, planned or surprise events, to recruit new members throughout the year.  Let the executive know what is going on.  The council and district will do everything possible to support that membership success.
Getting flyers is made easy by filling in a few quick items on the custom Princess Anne flyer request.  The necessary information is automatically sent in to your executive for processing.