"EK" Electronic Knapsack May 2, 2017
Wood Badgers Unite
Bobwhite, Bear or Antelope – it doesn't matter!  Any Scouter owning a MacLaren plaid neckerchief knows Gilwell Park and is invited to reunite on May 25.  Gather at 6:00 PM at the Virginia Beach Resort and Conference Center, Shore Dr. at Great Neck Rd. in Virginia Beach, to reminisce, celebrate and help support scholarship programs for future NYLT  and Wood Badge students.

Silver Beaver Honorees will be presented at the Wood Badge dinner. The Silver Beaver Award was introduced in 1931 as a council‐level distinguished service award of the Boy Scouts of America. Recipients of this award are registered Scouters who have made an impact on the lives of youth through service given to the council.
This year, Tidewater Council recognizes the following individuals with the Silver Beaver Award:
Hal Scott
David Lannetti
Erich Roetz
Brian Destroismaisons
Leave the uniform home for this adult reunion event.  Learn more, and sign up today.
Robotic Champions
A combined team from Troop 419 at Kings Grant Presbyterian and Troop 481 from St Aiden's Episcopal placed first in the SCOUT (Beginner) Division on April 22nd at the 11th Annual MATE (Marine Advanced Technology Education) Mid-Atlantic Regional Underwater Robotics Competition sponsored by Nauticus. Fifteen teams from Delaware, Virginia, and North Carolina participated in this STEM focused event where students had to create a marketing display, participate in an engineering product presentation, and build an ROV (remotely oper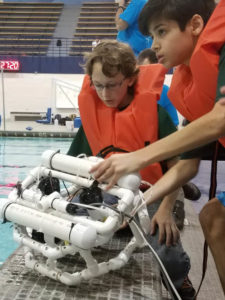 ated vehicle) to complete the assigned underwater mission tasks. This year the competition focused on "Port Cities of the Future: Commerce, Entertainment, Health, and Safety."
The team from Troops 419 and 481 also won the SCOUT Best Product Demonstration Award, where they had to sell their design to a panel of experts.  This competition was the last requirement they needed to complete the Robotics merit badge.
As a note to clarify "SCOUT" is a competition division, not isolated to either Boy Scouts or Girl Scouts.
Over 60 volunteers from Norfolk Naval Shipyard, Marine Technology Society, Naval Civilian Managers Association, Norfolk Technical Center, US Navy, Mid-Atlantic Regional Maintenance Center, NOAA, Old Dominion University, Girl Scout Council of Colonial Coast, and Nauticus served to assist in making our Competition a success by serving as team mentors, mission prop builders, pool divers, judges, and scorekeepers.
Scout Shop Updates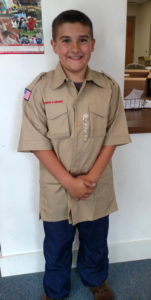 May is normally an exciting and busy month, as the School year winds down, Cub Scouts move up and Boy Scouts prepare for summer camp.   The Scout Shop is stocked up on everything from uniforms and accessories to camping supplies and books.
Speaking of May…. Mother's Day is May 14 and if you want something special for a Scouting Mom, we have the "Scouting Moms" T-shirts and the "Real Moms Camp" T-shirts in stock again.  Each T-shirt sells for $14.99.  BSA came out with them last year and still had some in stock, but they may not last long and some of the sizes have already sold out.  Call or come in before it's too late!
Speaking of books…the Cub Scout handbooks are NOT being reprinted.  BSA Supply has provided addendums (free) which will be given out with each purchased book.   For leaders who would like the information, we can send it as an attachment.  Just email your request to:   polly.fugate@scouting.org.
Speaking of uniforms .…Why IS Dylan from Pack 991 smiling confidently?  Maybe because he is the first customer in our Council to purchase the new Boy Scout youth extra-large uniform shirt.   He and his Mom happened to be in the right place at the right time when our shipment arrived, and he agreed to model this new size.   The new size is in response to our many customers' requests and we are very pleased to show that BSA Supply listened and came through.    Thanks, Dylan, for showing it off for us!
Speaking of Summer….we have a few patriot Holidays ahead (Memorial Day and July 4th).   If you are thinking of a Flag retirement ceremony, we have plenty of flags to be used for that purpose.  Just ask at the counter and we can supply your unit with all they need.
Last of all…don't forget all the volunteers who helped in your unit this year.  Without our fabulous volunteers this program could not run.  We have plenty of plaques, certificates, or many other gift items to say "Thanks".   Gift certificates are also available for any amount and may be used for anything in the Council.
As always, we will gladly ship any order by USPS, no handling fees ever!  For questions about inventory, email Polly.Fugate@Scouting.org or AJVasta@Scouting.org.  Or call us at (757) 497-2688.
Our next holiday closing will be for Memorial Day:  Closed Sat. May 27 – Monday May 29th.  We will reopen on Tuesday May 30.    Have a safe and happy Memorial Day weekend.
Nut Sale Update
Units have been requesting more time to give their new Scouts the opportunity to earn their way to camp.  The council made the decision to extend the 2017 Spring Nuts for Camping sale.  All the great products will continue to be available for check out through Memorial Day weekend.
Final orders, product returns and payments are due in the Scout Shop June 2.
Knights of Tidewater Day Camps 2017
Hail to thee, good people of the fiefdoms of Bayside, Princess Anne, Three Rivers, and Albemarle in the Kingdom of Tidewater!  Cub Scout day camp is going to train our young Scouts pages to become squires, and grow into knights.  The theme for 2017 is Knights!
Each camp needs help from the gentry.  The King requires programme staff, range masters, and medical personnel for camp.  Consider how to be part of a spectacular programme for the boys and contact the camp director to volunteer.  Please share this information with as many Scouters and others as possible.  Let's raise our shields and cheer on our soon to be knights!
The guide book and registration forms are available at http://tidewaterbsa.com/2017-cub-scout-day-camp/   The regular registration fee is $105 until June 1st.  Each camp has a designated capacity based on the location.  As capacity is reached, that camp will be closed to additional registrants,
Council Pinewood Derby
The Tidewater Council Derby was on April 22nd at Tidewater Community College, Chesapeake.  Thank you to all who came out to race and those that volunteered their time.  Pack 504 sent their track and Pack 55 brought both track and volunteers.  Scouts from troops and crews worked on staff to weigh in cars and run races.  Corporate racers were from AMF Indian River and Givens Trucking.
A big thank you to this year's racing chair, Brian Kaneta.
Pinewood Derby World Championship
On June 24, 2017, Greater New York City Councils takes over New York City's Times Square as the site of the largest Pinewood Derby Race in the country.  Every Scout, who was registered in Cub Scouts in 2017, placing in a district derby race is eligible to participate in this racing extravaganza.  To get information updates directly from the organizers, go to https://www.bsa-gnyc.org/worldpinewoodinfo and sign up for email notices.
Summer Camp Job Opportunities
Tidewater Council is in the process of interviewing and hiring summer staff for Pipsico Resident camps.  Please share with older Scouts and those former Scouts who are in college.  There are still a few openings for the 2017 camping season.
Please contact Camp Director, Kirsten Kopiczak at 757-323-6172 or complete the application online at: http://pipsicobsa.com/summer-camp-programs/staffapplication/.
Range Master Training
Tidewater Council Day Camps are hosting classes to train range masters for both day camp and units that wish to launch water bottle rockets.  Day camp is covering the cost, so the course is free of charge to the participants.  We ask that you register so that enough materials are available for the class.  Participants must be at least 18 years of age, and registered with BSA.  Please sign up with Kirsten.Kopiczak@Scouting.Org  Classes are 9 AM to 1 PM:
May 13th at Episcopal Church of the Ascension, 405 Talbot Hall Rd, Norfolk
June 10, Portsmouth area, location to be determined
Play BALL With the Norfolk Tides
On Friday, June 16, Harbor Park will present a field full of Scouts as the annual Scout Night with the Tides opens the game.  With the excitement of the game, the opportunity to camp in the park after the game and marching on the field in uniform, the game is one of the most popular events of the Scouting year.  Game and camping vouchers usually sell out early.  Both vouchers are available in the Scout Shop now.
2017 Scout Night with the Tides Sign Up Form
Calling all Commissioners
From the council commissioner, to district commissioners and their staffs, the council has something coming up that is just made for you. Last August was the first Charter Summit training for all interested people. It was well received and the council commissioner decided to expand those efforts.
On Monday, May 22, Council Commissioner, Ken Hawkins will host charter training at the Council Service Center. Commissioners are invited for pizza at 6:00 PM and training begins at 7:00 PM. Training will be about two hours.
This charter training is primarily for commissioners and prospective commissioners but is also open to anyone who will be working on their own unit charter.
Please reserve a seat by e-mailing sam.kowalski@scouting.org no later than May 19 to enable him to have materials prepared and order enough food.
WANTED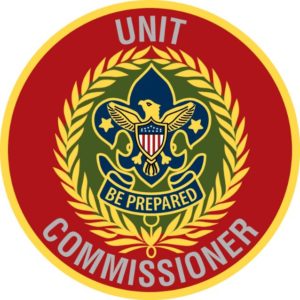 Unit commissioners should—
Have excellent people skills
Have a Scouting background or be fast-track learners
Know and practice Scouting ideals
The commissioner's job is:
Supporting unit growth through the Journey to Excellence.
Contacting units and capturing their strengths and needs in Commissioner Tools.
Linking unit needs to district operating committee resources.
Supporting timely charter renewal.
So, if you think you'd like to be a unit commissioner or would like more information, contact your district commissioner or Ken Hawkins, Tidewater Council Commissioner at
Powder Horn 2017 – A First for Tidewater Council
What is Powder Horn?
It's a resource course designed to introduce and expose Boy Scouting, Venturing, Sea Scouting, both adult and youth (over the age of 14) leaders to the activities and resources necessary to operate a successful and safe outdoor/high adventure unit-level program.
Powder Horn is designed to help Participants to…
Find the resources necessary for a high adventure program.
Understand what is involved in different high adventure disciplines.
Run a high adventure program safely.
Learning Objectives
Learn how to provide a robust outdoor program using a variety of resources.
Learn where to find local resources and consultants for high-adventure activities.
Learn how to safely apply BSA's health and safety requirements for outdoor programs.
Learn how to apply BSA's rules and regulations as they apply to outdoor programs.
Registration is Open for both youth and adults!
Full 3-Day Weekend from Friday morning through Sunday afternoon
Enrollment for this course is limited to the first 48 fully paid participants
Early Bird Fee: $170 if paid by May 1, 2017
Regular Fee: $185 after May 1, 2017
Registration Deadline is  June 15, 2017
Be Prepared for Summer Program
Scouts and Venturers with a good program plan travel during the summer months.  Resident camps, extended trips to earn "50 Miler" awards, kayaking, canoeing, scuba . . . The list can be endless.
Cub Scout packs could be doing local pack activities, like pool parties.
Every adult traveling with Scouts need to make sure they are up to date on required supplemental training before planning and leaving for those activities.  Additionally, registered leaders and parents should all refresh their Youth Protection Training before heading out on a major trip.
Log into your My.Scouting.org account to check the status of and complete training.  Select "My Dashboard" followed by "My Training."  Select "Training Center" and scroll down to "Other" to find the links to each training.  Logging into your individual account is required to accomplish all training.
Each course has a two year expiration date.
Safe Swim Defense
Safety Afloat
Climb on Safely
Trek Safely
Weather Hazards
Upon completion print the training wallet certificate.  The "Tour Plan" was retired on April 1, however the safety requirements remain.  A camp could request those certificates prior to allowing a unit to participate in certain activities.
Add a Den – or Patrol
Spring is the best time to add a new den to every eligible Cub Scout pack.  Kindergarten boys may have joined Lions in the fall, and may now join Tigers to enjoy the summertime fun of Scouting.  New Cub Scouts can participate in local day camps or have parents and other pack members join them at Camp Lions for a few nights in the woods.
Fifth grade boys are eligible to join Boy Scout troops now.  If it is not possible for the newest Scouts to join the troop with the summer camp that is already planned, they can go as a "provisional" or independent camper to Camp Lions.  The Brownsea program is ideal for them to get a kick start on advancement in Scouting.  Learn more about summer camp here.
Flyers are heading into every school in the Virginia cities and North Carolina counties to give every boy a chance.
Use the opportunity to recruit parents into the committee and be a part of the planning process for the next Scouting year.  Joining now gives those adults the time to complete all available on-line training, youth protection training and step out to a couple of Roundtables before the next school year begins.
NOTE – all applications for youth need to be submitted within one week of the recruit.  Don't hold applications and make them miss their Boy's Life issues early in their membership.
Adult applications must have a youth protection training certificate and the three module certificates (Before the First Meeting, The First 30 Days, and Position Training) when they are submitted.  Make sure all questions are completed, statements are initialed, birth dates are filled in, the applicant signed BOTH pages, the committee chair and the charter representative have both approved the new applicant.  Be efficient in submitting adults – the criminal background check does not occur until the application can be processed.
Any committee chair, unit leader or charter representative who needs help or support with recruiting is invited to call the district membership chairman, district chairman, commissioner or district executive to get help.
Cub Scout Leader Inventory
Leader inventory – what's that may be the first thought some people have.  April into May is the ideal time to evaluate the unit leaders, especially in a Cub Scout pack.  Look at every den and identify who is leaving (job transfers happen), who is staying and who will move to the next level up.
Den leaders, regardless of assignment (Tiger, Wolf, Bear, Webelos, Arrow of Light) are all covered under the same training.  Applications to move people around for different ranks are important – if the leader will be applying for a training award.  If not, den leader is universal and covers all.
Applications for Cubmaster, committee chair or charter representative changes are critical and need to be processed immediately.  Prospective new families contacting the office are very disappointed when the office is unable to provide a curent point of contact for the pack.  New members can be lost very quickly for that.
if an adult is moving around in the program, off the committee to a den, den to Cubmaster, Cubmaster to committee – get the application and training done now.  Charter problems begin with the wrong people listed in the wrong jobs and the pack cannot get a clear report on training.
Once everyone's role is identified, and moved to the right square on the the game board by way of a completed application, it is easy for the pack to formulate a plan to finish filling leadership roles before the fall recruit.
Scouting's Journey to Excellence calls for positions to be filled before the fall recruit, and all adults have completed applications submitted by October 31.
Upcoming Lion Survey
Since its launch last fall, the Lion pilot program has grown from just four councils to more than 200. As the Boy Scouts of America is laying the groundwork for recruiting and another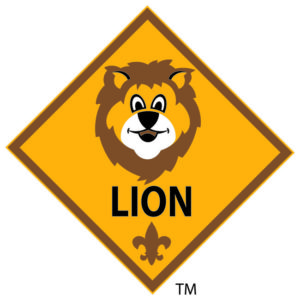 year of activities, now is the perfect time to take a step back and see how the program is doing.
From May 11-25, the national office will be sending out a survey to all registered parents and Lion Guides in participating councils.   Encourage all families participating in the Lions to answer their surveys as quickly as possible.  Those opinions will help shape how the program progresses.
2017 National Jamboree Visitor Day Passes Now on Sale
Scouts, Scouters, and units of Tidewater Council, get in on the fun and get a taste of the 2017 National Jamboree. Explore all the displays, exhibits, and adventure activities around the Scott Summit Center. Visitor passes are perfect for families and for Scouts, Venturers, and Explorers who want to participate in the 2017 National Jamboree but can't experience the whole event.
All registered leaders within an eight-hour drive of the Summit Bechtel Reserve will receive an email (with video link) about the Jamboree and how to visit.
Make plans now! Learn more at BSAJamboree.org/Visit2017.
Visit district websites for the latest
Albemarle District
Bayside District
Princess Anne District
Three Rivers