"EK" Electronic Knapsack February 8, 2017
Plan Ahead – February 20, Presidents' Day – Council Service Center is Closed

Everyone Deserves New Shower Houses
Tidewater Council has designed a shower house that has private shower facilities for Pipsico Scout Reservation.  This is the most requested facility to improve the camp, by most of the people of our council. As you probably know, these new shower facilities cannot be built without your help. 
If you want to help us send a message that we can stay up with the times, then we ask that you download that form and send in a contribution so that we can move faster on this issue.   In Scouting we believe a Scout earns their way, but we must rely on our parents to support the facilities that they use with donations or we will have to come up with alternatives that will not be as fair to all.
What does the basic shower house plans look like?  Shower House Basic Design features   
A form for donations is linked here.  Shower House Commitment Form
How much does the council need to raise for each of the three shower houses planned?  Currently, we have an estimate of around $185,000.
What's to Learn?
The University of Scouting is only weeks away on February 25.  "What's in it for me" is a common question as people make decisions to attend the great functions that are offered to them.  The University of Scouting has a "what's in it for you" for Scouters of every level.
Cub Scouting
Get outside, nature, service projects, sports, games . . . what are the limits?
Crafts . . .tooling leather, whittling, model rockets . . . all the FUN stuff.
Ceremonies . . . learn the tricks for great pizzazz for every pack meeting.  The Scouts and their families will appreciate the effort.
Boy Scouting
Knots, lashings, dutch oven delights, troop trailer safety – pack it right so it doesn't attack?
Keep the advancement going smoothly, guiding the Eagle candidates to success.
Varsity – is it a program that will keep the boys interested?
Venturing, Exploring, Sea Scouts
What ARE these mysterious programs, and who can join?  What do they do?
If some of the above questions have you scratching your head, The University of Scouting is for you!  Select up to seven (7) sessions, enjoy a freshly prepared lunch, get great tips to run a great program, meet and great with other Scouters who can add to the idea bag.  The price is the same for one class, or the full day.  Scouters can flex scheduling to meet their needs.
Look at all there is to gain, and the cost is ONLY $20.00 for everything!
University of Scouting – February 25, 2017, 7:30 AM – 4:30 PM
Great Bridge Middle School, 441 Battlefield Boulevard South, Chesapeake, Virginia 23322
Who's Pitching for Scouts?
Tidewater Council's Annual Community Leadership Breakfast is March 22, 7:10 AM at the Virginia Beach Convention Center.  This Oriole great, Jim Palmer is the keynote speaker.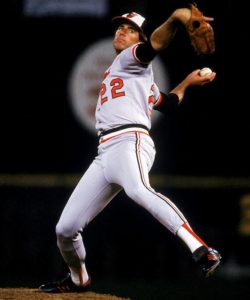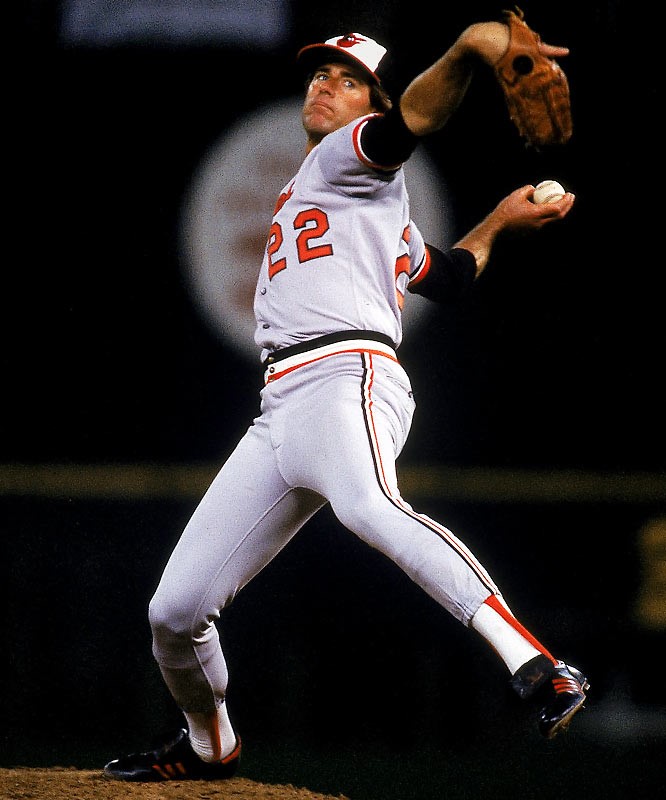 Jim Palmer pitched for the Baltimore Orioles for 19 years.  He holds the club's career victory record with 268 wins.  The Orioles retired his #22 in 1985.  Palmer won at least 20 games a season in eight seasons.  He is a 3-time Cy Young Award winner and received four Gold Gloves.  He was inducted into Major League Baseball's Hall of Fame in 1990.
A six-time all-star, Palmer was an excellent postseason pitcher, pitching in six World Series and winning three rings, going 8-3 with a 2.61 ERA between the World Series and the ALCS.
When Palmer beat the Philadelphia Phillies in Game 3 of the 1983 World Series, he became the first pitcher in history to win a Fall Classic game in three different decades (1966, 1970, 1971, and 1983).  He threw a no-hitter against Oakland in 1969.  Remarkably, Palmer never surrendered a grand slam in his entire career.
After winning Major League Baseball's top award for pitchers – the Cy Young Award – in 1973 and 1975, Palmer earned it again in 1976.  It was a historic achievement for the Orioles ace, as he became the first three-time winner in the history of the American League.  The Dodgers' Sandy Koufax and the Mets' Tom Seaver were the only hurlers in either league to accomplish the feat before Palmer.
Jim Palmer currently is a color commentator on the Mid-Atlantic Sports Network (MASN) for Baltimore Orioles games.
Tidewater Council's Annual Community Leadership Breakfast is designed to honor and support the efforts of thousands of volunteers who provide a quality year-round Scouting program to youth in Hampton Roads and northeastern North Carolina.  All proceeds remain local and benefit the youth served by Tidewater Council, Boy Scouts of America.  Please contact Tidewater Council Development Director, Susan Miley-Petrehn, Chairman Craig Cope or any council field executive to learn more about sponsorship opportunities.  Call (757) 497-2688 or email Susan.Miley-Petrehn@scouting.org.
The breakfast is the largest single Friends of Scouting event Tidewater Council hosts, involving the community is providing programs throughout the four cities and northeastern North Carolina.
Virginian Pilot Offers Tours
The Virginian-Pilot Production Plant, at 5429 Greenwich Rd. in VA Beach, is offering plant tours to Scout Units by appointment, on Saturday mornings, March 4th, 11th and possibly 18th.  Scouts attending must be in uniform.  The small group tours start every half hour and it is recommended to tour between 8:00-10:00 AM in order to see the presses running.
This tour is not only an excellent opportunity to see and learn product development from an idea to customer's hands, it also can meet many other Scout Rank and merit badge requirements.
Contact Ms. Arnetta Forrest at (757) 446-2844 to schedule a tour (provide number of youth and adults expected).  Call early to reserve your opportunity.
Note – For those who attended Pulp and Paper merit badge at Winter Camp, the tour meets the requirement 7 plant visit.
Every Unit Should be Nuts for Camping
Tidewater Council is offering the most profitable Nuts for Camping sale ever!  The sale guide and web page have details on the levels of profit, the great incentives for the Scouts and the units.  Start with a great spring nut sale, camp in Tidewater Council camp programs (day camp and resident), and watch the unit funding grow.  Check out how a great spring sale can improve the results on popcorn sales.  Find out more, contact the district executive and sign up today to provide every Scout with the best summer of their lives.
Check out all the details here – 2017 Nuts for Camping Sale
VFW Scout of the Year Program
Boy Scouts who achieved their Eagle Award, Girl Scouts who earned their Gold Award and Venturing Crew or Sea Scout members who have earned their Venture Summit Award or Quartermaster Award are eligible to be considered for the VFW Scout of the Year. Applicant's ages 15 thru 18, in high school at the time of selection and who reach their 18th birthday will remain eligible during the nomination year if otherwise qualified.  These Scouts should have demonstrated exemplary citizenship in school, Scouting and community.  Deadline for entries is March 1, 2017.  Again entries should be sent to VFW Post 392.  As above, a photograph of the Scout is necessary along with a one-page resume the candidate's high school activities including academic achievements, offices held, honors received and significant participation in other activities.  Scouting record (maximum of 3 pages one side only) beginning with Cub Scouts or Brownies, years of participation, unit numbers and sponsors.  Also include when Eagle, Gold Summit or Quartermaster Award and Palms were received.  Identify leadership positions held at all levels, participation in Scouting activities (Order of the Arrow, Jamborees, conferences, etc.) and the candidate's Eagle Scout, Girl Scout Gold Award, Venture Summit or Sea Scout Quartermaster project.  Community service record and three letters of recommendation from Scout Leader, Community Member and a  teacher or faculty member or if homeschooled a parent letter is allowed (no more than two-pages in length).  Applicants may also include one or two additional letters (again two-pages in length) from local community members who have special knowledge of the candidate's abilities/accomplishments.  All this must be sent in along with the completed entry form.  Send your entry to your local post.  In Virginia Beach, send to VFW Post 392, 2408 Bowland Parkway, Virginia Beach, VA. 23454.  If in Norfolk, Chesapeake, Portsmouth, and North Carolina, send your application to your local area VFW Post.  If you do not know where the local Post is located call Kris Harmer at 816-756-3390, ext. 6117.
Scout of the Year Brochure Entry Form
A second opportunity is offered with the VFW Auxiliary Scholarship for Young American Creative Patriotic Art Awards.  This patriotic art can be done on paper or canvas.  Watercolors, pencil, pastels, charcoal, acrylic pen and ink or oil may be used.  Digital art and photography are not accepted.  Do not frame.  Submit canvas entries on stretcher frames or canvas board.  Other entries must be matted on white.  Mounted and floating mats may also be used.  The art should be no smaller than 8" x 10" and no larger than 18" x 24" not including mat.  In matting, use heavy paper to reinforce back.  A typed explanation of the patriotism expressed in the art must be attached along with the entry form that is completed and may be signed by the student.  Attach explanation and entry form to the back of the artwork.  Be sure to read all the rules on the entry form especially regarding the etiquette of the American Flag whether it is blowing in the wind or still.  Entries must be signed by a teacher or supervisory adult. Package the art so it can be mailed without being damaged or drop it off at VFW Post 392.  Each entry must be sponsored by the Auxiliary.  Deadline for artwork to be at the Post Auxiliary is March 31, 2017.
If you need a brochure for any of the above Scholarship Programs, please contact Sue Sowers, 641-0624 or call VFW Post 392 at 486-5875.  She will return all calls as quickly as possible.
All entries should be either delivered or sent to VFW Post 392, 2408 Bowland Parkway, Virginia Beach, VA 23454.  If you live in an area other than Virginia Beach, please send the artwork to the closest local VFW for that particular area.
VFW Auxiliary Patriotic Artwork Brochure Page 1
VFW Auxiliary Patriotic Artwork Brochure Page 2
Day Camps 2017 – Knights
It is time to see who is ready to guard the kingdom of Tidewater in the summer of 2017!
Pack Day Camp Coordinator – Orientation sessions will be provided for these unit contacts so that the registration process runs smoothly.
Sat, Feb 11, 11:00 AM, Oaklette UMC, 520 Oaklette Dr, Chesapeake
Mon, Feb 20, 6:00 PM, at Atlantic Shores Baptist Church in the Student Ministry Center, 1861 Kempsville Rd, Virginia Beach
Sat, Mar 4:00, 10:00 AM, Church of the Resurrection, 3501 Cedar Ln, Portsmouth
Wed, Mar 8, 7:00 PM at Cub Scout Roundtable (bring pack coordinator to allow other leaders to participate in Roundtable), Church of Jesus Christ of Latter-day Saints , 600 West Ehringhaus Street, Elizabeth City
Pack Contacts may identify themselves by emailing  Kirsten.kopiczak@scouting.org with Pack ??? Day Camp Coordinator in the subject line.  In the text give your name, phone, Pack ##, and which camp the pack plans to attend.
The early bird deadline for registration is April 8, 2017.  Registration and payment is available through Tentaroo.  Registration documents will still be required from the packs.
The guide and forms will be published soon.
What's Happening at Pipsico
The Boy Scout summer camp guide has just gotten a major refresh.  Two new files are posted for leaders to download.  One is the full document and is 33-pages; the other is abbreviated for parents and general interest.  The abbreviated document is only 12-pages.
Boy Scout Summer Camp
2017 – Boy Scout Resident Camp Registration Form
2017 – Boy Scout Camp Guide – Compressed (33-pages)
2017 – Boy Scout Camp Guide – Abbreviated & Compressed (12-pages)
Klondike Derby – http://pipsicobsa.com/events-programs/klondike/
Cub Family Camp – http://pipsicobsa.com/events-programs/familycamp/
Guns N Grillin – http://pipsicobsa.com/events-programs/guns-n-grillin/
Cardboard Boat Float – http://pipsicobsa.com/events-programs/boatfloat/
Pumpkin Chunkin – http://pipsicobsa.com/events-programs/pumpkin-chunkin/
Summer camp, as well as a number of the weekend events are already set up in the Tentaroo registration system.  The rest will be available in that system in the near future.
Venturing Officers Association
Venturing Officers' Association provides opportunities for adventure, leadership, personal growth, and service (A-L-P-S).  Each crew in Tidewater Council is invited to have youth representatives attend the monthly VOA meetings on the third Wednesday of every month except July.  The next meeting is February 15, 7:30 PM at the Council service center in conference room D.  The VOA would like to know what events crews have planned for the year.  Future events under discussion are a Fish & Fry in June, a Venture Quest, and annual holiday party ShaBash in December.
Join in to be a part of the planning process to bring these events to life.
Wilderness First Aid
The council will offer Wilderness and Remote First Aid the weekend of May 20-21 at the council service center. This 16-hour course is required for people going on high adventure trips. It is recommended that at least one youth and one adult going on the trip take this course.
Philmont Scout Reservation requires at least 2 members of each crew be certified in Wilderness First Aid (WFA) and at least 2 members be certified in CPR. Any youth or adult crew member may fulfill this requirement. Participants must present current certification cards upon check-in to verify this requirement. The other Boy Scout National High Adventure Bases require at least one member be certified in WFA and CPR.
Participants must have a current Cardiopulmonary Resuscitation certificate when you take this course.  The course fee is $100 before May 6. For more information, contact either Richard Becker or Jim Payne.  Sign up information is on the council calendar and training page.
From the Council Commissioner
The commissioner service has shown great improvement in unit visitation this past year finishing in second place among the 93 councils in the 13 states comprising BSA's southern region. To further demonstrate the significance of this accomplishment it must be recognized that this was a 100 percent improvement over the previous year and done with approximately half of the previous year's staff.
Likewise, the timeliness and accuracy of charter renewals has vastly improved.  This can be attributed to the joint efforts of commissioners and the professional staff with the kickoff from the Charter Leadership Summit.
Many challenges must still be overcome. To provide the level of commissioner service each unit is to receive and to ensure all unit charters are renewed in a timely manner, the number of commissioners must increase – not just in numbers but in numbers of individuals dedicated to serving the units as commissioner. Each district must recruit at least 5 new members to the commissioner staff. To achieve this goal, a master prospect list will be drawn up by the existing commissioner staff using lists of Eagle Scouts, leaders that have recently dropped from unit positions, etc. and submitted to the council commissioner no later than February 28. Commissioners shall ask at least three people to join the commissioner staff of each district each month. Names will be recorded of those that were asked, who was recruited, and those that rejected the offer. This information will then be provided to the council commissioner by the end of the first week of each month to be included in the monthly report to the board.
Additional training must be provided new commissioners to ensure full understanding of the position requirements. Detailed charter renewal procedures must be included in this training and offered at least twice a year, once in the spring and again in late summer or early fall.
The goals of achieving a council-wide unit visitation record of eighty percent and all units submitting charter renewal paperwork on time is doable. Recruitment, training, and dedication are the keys to success.
From the Membership Committee
The Membership Committee met in December and made the following decisions:
To Adopt the "Rocket Into Scouting" plan for a second year.
To Adopt the Scout Bucks program for the second year.

[In both cases, they were adopted because members felt they were gaining traction and changing would stop that momentum.]

To Attempt to find an incentive for youth. In particular, discussion was about an astronaut who could speak and take pictures with youth.  Units would get tickets.  John Scheib has spoken with the Virginia Beach Forum about it possibly bringing in the astronaut in November or December 2017 as part of its speaker program (to cover cost) and then having a separate Scouts program.
Attachments